Greetings, @kate. I missed your post before closing, so I am responding to it here.
By "parallels," I mean between the charge, and my rebuttal.
See below.
Correct.
What I meant is that many white people charge non-white people who object to racism with shortcomings and flaws of one kind or another.
For example, someone might say, "All you do is talk about racism! Why are you wasting your life?"
The Maximum Maxim says, Any criticisms made of racism's victims, as these pertain to racism, are usually best made of white supremacy, itself.
Or, as I've taken to saying recently, white supremacy projects.
So, for example, re: the charge that I'm "wasting my life":
By definition, white supremacy has wasted more of my life than I ever could. Not only has it wasted my life, but it has wasted the lives of ancestors whose names I will never know, and will probably do the same to descendants I will never meet.
It's done the same to other non-white people, along the same, and other, axes.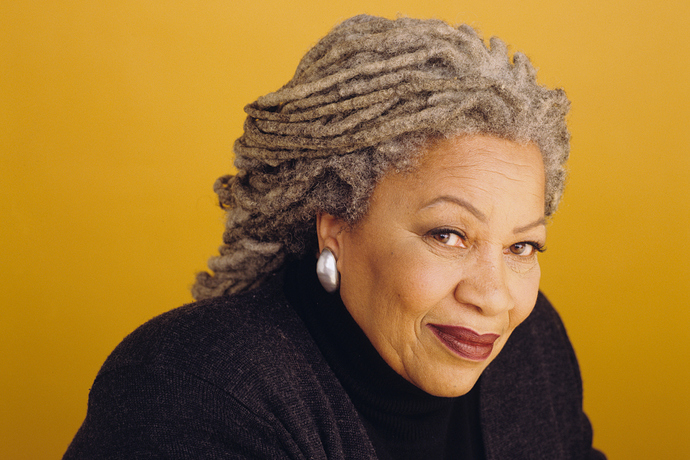 Toni Morrison, the late, Nobel Prize-winning author, above, famously said:
"The function, the very serious function of racism is distraction. It keeps you from doing your work. It keeps you explaining, over and over again, your reason for being. Somebody says you have no language and you spend twenty years proving that you do. Somebody says your head isn't shaped properly so you have scientists working on the fact that it is. Somebody says you have no art, so you dredge that up. Somebody says you have no kingdoms, so you dredge that up. None of this is necessary. There will always be one more thing."
Even the charge that "All you do is talk about racism!" is exceeded, by far, by white supremacy. Its sole topic is racism. At least, every now and then, I talk about The Walking Dead and hip-hop. White supremacy only talks about The Walking Dead and hip-hop to the degree that doing so aids racism.
So, for example, you said:
You were saying, in other words, that "my insights" did this.
My response was that nothing generalizes whole segments of persons more than the race system, aka white supremacy. You might even say that, under race, generalizing whole segments of persons is "Job No. 1."
I'm not sure I understand what you mean.
Yes. I thought these were compelling ideas.
Thank you. I'm glad that you find them useful.
HA