Thanks, @ajshep.
That "systematically demolishes this notion"?
Dr. Kendi is welcome to his ideas. I'd invite him to explain them by refuting mine.
He hasn't done so, and he hasn't offered to do so. You've merely presented a quote, purportedly, by him.
See above.
That's not true.
At this rate, I need a "That's Not True" button, when replying to you, just to save keystrokes. You must be dynamic in church board meetings. Thank Heaven for minutes, eh?
You say that I have SAID the following: "All white people are racist."
If you had made a statements about my feelings, I would have merely said that you're not credible on my thoughts.
You haven't, in this instance, spoken about my thoughts. You've spoken about my words. So, present the evidence.
You are, as we say in hip-hop, bugging.
Great. That's better. You're actually quoting me. This is progress. We're halfway home.
The above, three excerpts are all true statements. Now, extrapolate the part that states, "All white people are racist."
Go ahead. I'll wait.
Gonna call foul, here, and not reproduce these quotes. I'm going to skip over them, though not without comment:
Again, for the second time in your response, you've bent the discussion to one about my feelings.
Thus far, up until now, your charge has been that I've said something specific, namely: "All white people are racist."
So, I've asked you to produce evidence of this.
In response, you've started talking, not about what I've said, but about what I think.
You're not credible on my thoughts.
Also, now, you're bringing in "evidence" that you are "not the only one who thinks that you think all whites are racist."
These other people are not credible on my thoughts, either.
You can't change the game mid-stream, @ajshep. If nothing else, two things should be obvious:
I pay very close attention to what I say, and

I pay very close attention to what other people say.
If your charge is that I have said, "All white people are racist," produce the evidence for the charge.
If you don't have the evidence, say, "I have no evidence." But do that before you try something novel.
Moving on to the next sub-topic:
a) We weren't discussing this. We were discussing why Black, or "regional," conferences are not eager to merge with white, or "state," conferences.
b) Your statement, thus, is not responsive to my quote.
Actually, no, you haven't.
You make a lot of contentions. But when I ask you to explain, or, better, when I pose a specific question—the answer to which would probably splatter what you've just said—you merely ignore it.
The chief weapon of a racist is deceit, and the primary tool of deceit are words. Racists say things to non-white people that are not true.
The secondary weapon of a racist is secrecy. Racists withhold useful information from non-white people.
So, for example, racists ignore the questions non-white people ask, not giving answers, or, falling back on Weapon #1, answering them deceitfully, and/or untruthfully.
(One can answer a question untruthfully without using deceit. This happens, for example, when one gives an answer that is untrue, but does not know this.)
Of course, I am not calling you a racist, and never have, even though you have referred to yourself as one at least three times, and I suspect that you are one.
The Maximum Maxim: Any charge made against a victim of racism—a non-white person—during the existence of racism is usually more appropriately made against racism, itself.
E.g.: "I think you shackle yourself with White Supremacy."
Response: "I could never 'shackle myself' with white supremacy as much as white supremacy shackles me with white supremacy.
"White supremacy dominates me in all nine areas of people activity: economics, education, entertainment, labor, law, politics, religion, sex, and war. I can't do that.
"Under white supremacy, no non-white person can make a decision about anything that cannot be overruled by one or more white people. The reverse is not true.
"Under such conditions, any white person who says to a non-white person, 'I think you shackle yourself with White Supremacy,' is either a white supremacist, or should be strongly suspected of being one."
Yes, probably. I say probably, because I can't speak about white people's thoughts; e.g., about what they "care."
But, given white supremacy, I'd argue, "just trying to get along" is enough.
It's like when I said to @Arkdrey that Black people, in such instances, are not talking about how you and other white people "think," but how you function. White people, collectively, function as white people.
Doing that is enough for white supremacy, if the system is racist.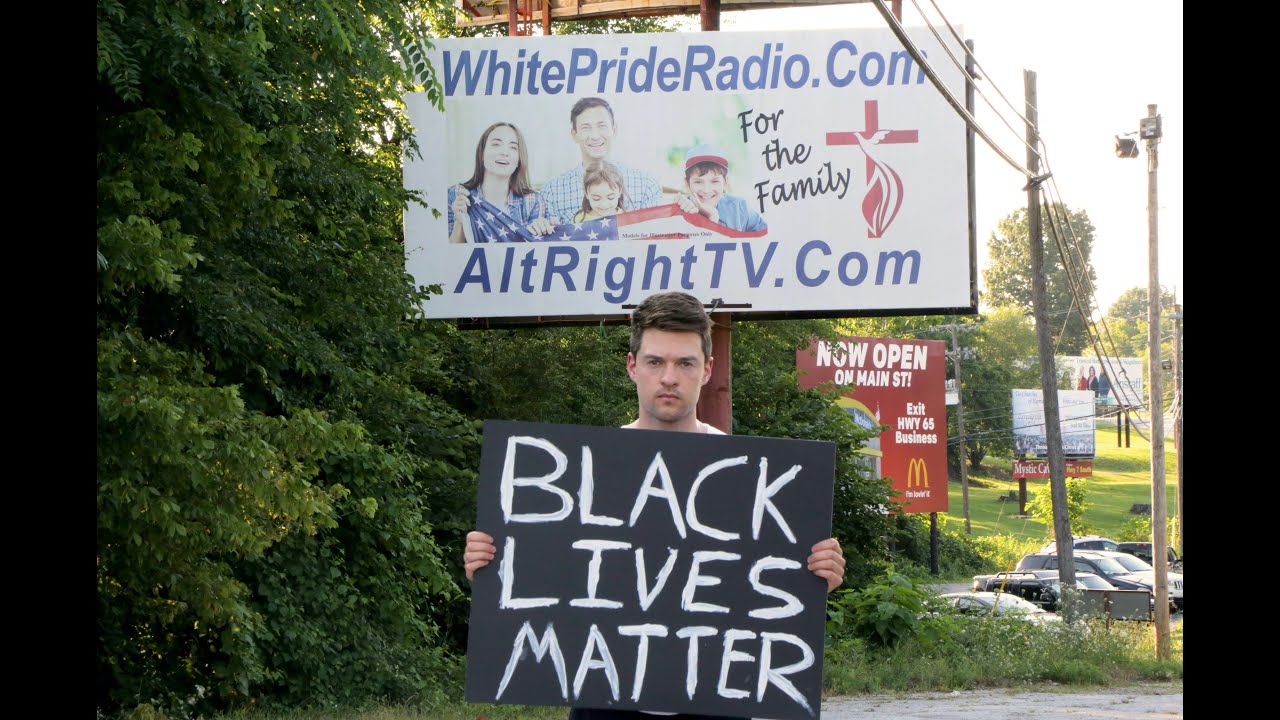 Sadly, you're at least half a millennium late with this insight.
Under white supremacy, no non-white person can make a decision about anything that cannot be overruled by one or more white people. The reverse is not true.
That is the very Oxford Dictionary definition of dependent: "contingent on or determined by."
See above.
So, you could say almost exactly the same thing about a Southern plantation of enslaved African people. Almost word for word.
Go ahead: Try it.
Thanks.
So, two things:
1) I strongly suspect that you may be a racist.
I say this because you readily deploy so many speech behaviors that racists do; e.g., deceit; secrecy; mocking and making fun of non-white people, especially the ones who are talking about eliminating white supremacy and replacing it with justice.
"So, Harry, start living, stop looking over your shoulder, fearing some white supremacist lurks there."
What kind of language is this? What is it that you imagine that you're saying to me? How, in your mind, do you imagine I am supposed to receive this suggestion?
You haven't refuted a single contention I've made. Ever. I'm not talking about in this specific forum. I'm talking about in every interaction we've had over the past few years.
I've refuted every single one you have, however. The system of marking my responses that @GeorgeTichy and @2humBaby so resent—"You said"; "In response"—is designed, in part, to assure that everything stated is addressed.
If the brave new world of united Black / white conferences was ever realized as an SDA promised land, you, for the reasons I gave, above, would probably have to be left behind, like Moses in the cleft of the rock. More on this below.
2) Spectrum has generously provided this forum for the exchange of ideas on important issues. So, respect the process. If you can't make serious responses, don't post.
I am a patron of Spectrum's system "in good and regular standing." Also, I practice Seventh-day Adventism. Since you are a pastor, technically, I am also your parishioner.
I'd hate to think that, in a church full of Black people, like the one you say you oversee, this is the best you can do on race: Reminiscences about sweet apple "paah," and glib dismissals about getting to know "some real white people." You have a detestable bedside manner.
I could be a computer program, responding to you. Don't talk to me about what I know. Read my words and respond to my words…in terms of my words. The only reason you propose I don't know "some real white people" is because my ideas are probably intolerable to white people like you; the ones you deem "real." They probably are real: Real white.
You, and the other white people you know, need to up your game. These dull recollections of friendly Africans and adoring, Black congregations will not mend the howling breach this culture is facing. There is another generation evolving with wholly different concepts of the world and where it is going. As I pointed out, above, a recent Pew Research report affirms that the majority of Black Lives Matters protesters are white, young, suburban Democrats. How did that happen…in five years?
Do you think your gentle bromides are what they want to hear, as an explanation for why the world is the way it is? "If you have raced with men on foot and they have worn you out, how can you compete with horses?" (Jeremiah 12:5, NIV)
Keep up, or get out, Allen.
HA