Thanks, @Sirje.
You said:
In response:
Sirje, I don't think I am, but let me go over your statement.
Please tell me if any part of my response is unclear to you.
You said:
In response:
Correct. That's why I made a parenthetical response to this part of your hypothetical; an aside.
Whether or not a woman should be walking alone down a deserted dark street forms no part of my core analysis, as should be clear.
You said:
In response:
So, first, a point of order:
In internet contexts, writing in all-caps is the equivalent of yelling; it signifies this.
Are you "yelling" at me?
If so, there's no need for you to do this. I read English reasonably well, and have at least average comprehension of its written form; it's my first language. Writing in all-capital letters will not make what you're writing any clearer, and, in fact, for a couple of reasons, may make it less clear.
If you're not yelling, and just mean to emphasize a point, you can make the text bold, or italicize it, as you see fit. This will be far more conducive to the exchange in which we're engaged.
Now, to your point:
I understand what you're saying, and did, but I may not have responded to it, directly, in my previous reply. I apologize for that.
So, here's that response: Yes, absolutely: In a scenario like the one you've described, a white person, so acting, might be called racist. They should not be.
Which is why I say that no Black person should call any white person racist, unless that white person says, first, that they are, and/or that they are one.
(I won't elaborate much on this proposal, here, but a colleague of mine, Jay Smooth, once posted about this issue. I covered him, here, on my blog, Media Assassin, and the piece is explanatory.)
So, no: No Black person should call any white person racist.
However, what this means, to me, is that I can suspect any white person of being a racist. Indeed, I'd argue, that this is prudent, as long as the chief tools of a racist—as I hold they are—are deceit, secrecy, and violence.
However, to call them one is a whole other order of function, because, if you call them one, you have to prove it. And, I mean, how do you do that?
Put another way, in your thought experiment, you could have crossed the street, knowing that they were Black, and still might not have done so because they were Black.
So, certainly, yes: A white person might act as you have described, and be called racist, even if she did not know the racial classification of the men walking in her direction.
I'd say, to non-white people: Do not call that white person, or any white person, a racist. However, you are free to suspect that they are one, for that, or any reason.
Why?
Because racism is white supremacy, and white supremacy dominates relations between people. Anyone white could be a racist, especially because the primary weapon of a racist is deceit.
You said:
In response:
I agree: Many make this assumption.
You said:
In response:
That is exactly how your hypothetical scenario plays out.
You said:
In response:
That is incorrect.
It's especially incorrect if the people calling the white person racist are non-white, because that is not racism.
Racism is not something non-white people do to white people. Racism is something that white people do, and have done, to people who aren't white. Racism is white supremacy.
Think of it this way:
You may bake cookies, be good at it, and even sell some of your tasty morsels to local stores.
But only one cookie-maker gets to call themselves NABISCO.
Only one cookie-maker runs what is, literally, the largest bakery on earth: A 1.8 million-square-foot facility that employs over 1,200 people, and produces about 320 million pounds of snacks ever year.
Only one cookie-maker has sold over 450 billion Oreos in a hundred different countries, and uses a 300-ft long oven to make each one. Only one sells a billion Nutter Butters (!!) each annum, and it ain't you.
Now: If what NABISCO does is called "NABISCO-ism," or "NABISCO Supremacy," you can't call what you do, one sheet pan at a time, that. You have to get a whole other name, even if you both make a delicious toll house, because what NABISCO does is in another galaxy of operation.
When it comes to mistreatment on the basis of skin color classification, only the White Supremacists do this on a level that utterly reorganizes all systems of economics, education, entertainment, labor, law, politics, religion, sex, and war, throughout the known universe, to suit and effect these ends.
No one does this better than they do it, and no one does this as big as they do it.
So, yes: A Black person might choose to call a white person, avoiding a crowd of nondescript men, "a racist." They should not do this.
But this Black person's act is not racism, because racism is a global system of white supremacy.
To evoke both your hypothetical and mine: Black guys do mug white grandmothers, but white guys mug ecosystems.
Please pay attention to, and, this time, absorb, what Aamer Rahman said in his YouTube clip: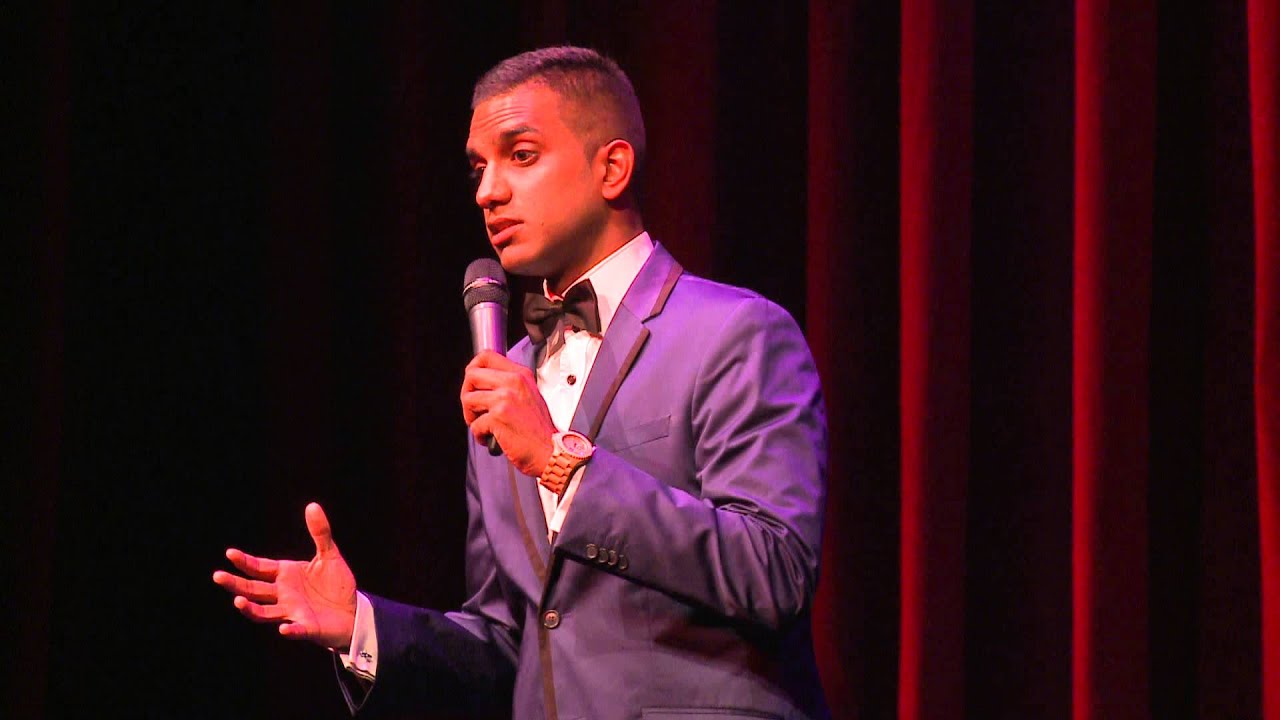 You said:
In response:
Yes: That is, it seems useful to define one's terms whenever one speaks. I'd say this is particularly the case when one is talking about a subject as problematic as racism.
Further, I'd urge, doing this is critical when addressing race, because, as I hold, the chief weapon of a racist is deceit, and the chief tool of deceit are words.
You said:
In response:
This is a great example of what I mean, also, when I speak of the need to define one's terms, because I've never said racism is "tied," directly or indirectly, to white supremacy. I don't even know what that means.
What I say is that racism and white supremacy are the same thing. So, no, they're not "tied" to each other, because, to put it another way, you can't hitch a hitching post to itself.
You said:
In response:
That, or similar definitions, are the kinds one will find in the dictionary.
But that's not the definition I'm using. No Black person would define racism as weightlessly as "a belief."
"A belief" didn't get my ancestors dragged out of Ghana in chains, and stuffed into the cargo holds of blood-soaked, vomit-crusted ships for months on end. Treating us that way certainly required a belief. But it also required megatons of infrastructure: Ship-makers, sailmakers, metal-workers, sailors, and other skilled and unskilled men and women…plus equipment, raw materials, trade routes, social networks, laws, weapons, monetary substances, agreements, schools, fields, seed, buildings, etc., etc., etc.
Racism is an effect. Calling racism "a belief" is akin to calling Leah Pritchett's automobile "a spark":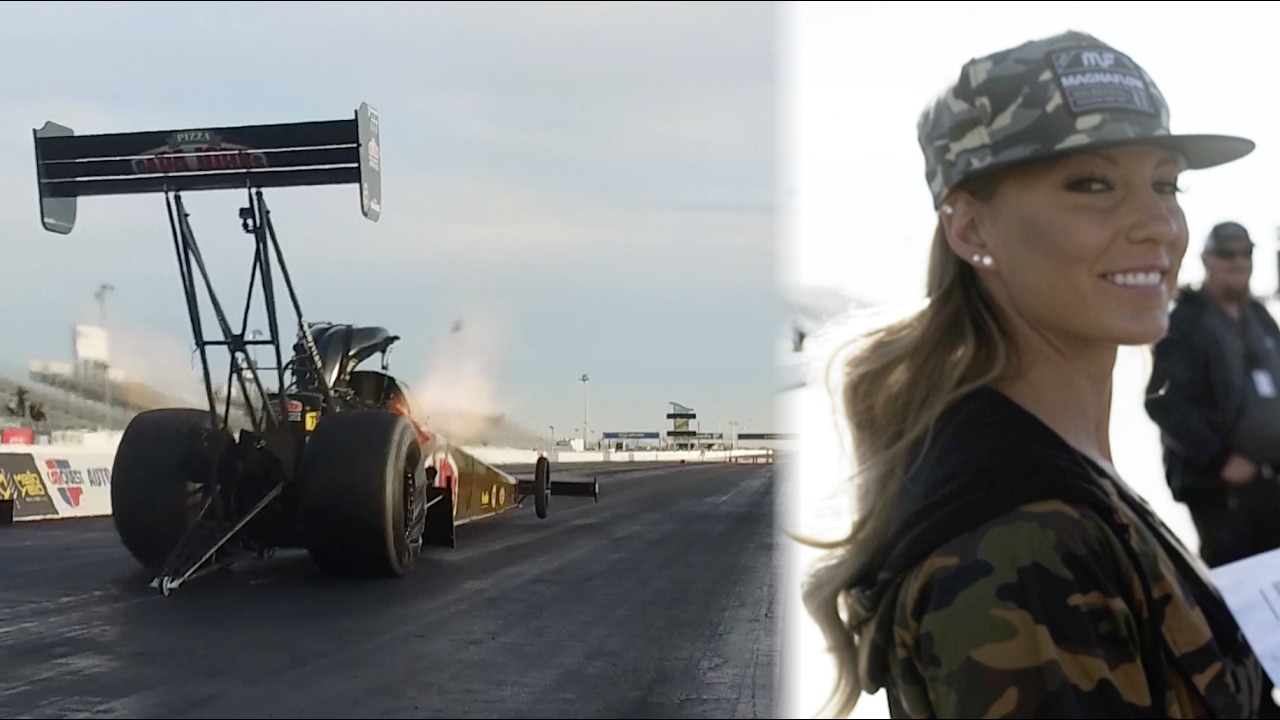 Everything her vehicle does requires a spark, generated by spark plugs. But if you watched her work, then walked up to her and said, "What amazing sparks," she and her entire team would look at you like you were crazy. They would be correct to do so.
So, no: When I say racism, I am not talking about "a belief." It was only "a belief" until someone either spoke to make it a reality, and/or acted to do so. From then, it ceased to be only "a belief."
You said:
In response:
You seem to be suggesting that, despite 250 years of enslavement, followed by a century-and-a-half of varied, typically government-mediated brutality, Black people, here, need help determining if a given white person is, or may be, a racist. I'm going to guess that this is not what you intend.
Further, as I told @Arkdrey, Black people, in such instances, are not talking about how you and other white people "think," but how you function. White people, collectively, function as white people.
You said:
In response:
It doesn't, because racism = white supremacy.
Many people talk about racism as though anyone can be a racist. But this is clearly not the case. A form of racism that Black people and white people could both practice would quickly decohere and become incoherent. It would become "gray."
Or, think of it this way:
If racism wasn't white supremacy, what would happen, sometimes, is that white people would raise racism, as a topic of discussion, at inconvenient times, and Black people would go mute, staring into their coffees in silence.
White people would loudly describe historical atrocities, slights, and indignities they'd suffered at the hands of Black people, and Black people would, after much of this, quietly say, "I feel your pain," or, "I feel guilty for what my ancestors did to yours."
A Black woman would stand up, confess the racism in her heart, begin loudly weeping, and the whole meeting would come to a halt, as white people rushed to hug her.
You've never seen any of this happen in your entire life. But if racism were something anyone could practice, what I've just described would happen just as often as the opposite; what actually does happen. Talking about racism at church potlucks would be as uncontroversial as talking about rising taxes, because everyone would be dealing with it.
And Aamer Rahman's brilliant joke would have absolutely no punchline, because it wouldn't exist.
HA