Nor the just benignities of the George Soros types
Or any other entity with something to gain by playing us against ourselves.
We're so…playable…
If you're like many of us, regardless of the traditional or progressive label you and I bear, we're all Adventists because we turned our backs on the corruption that is in the world and have pledged to obey God rather than women and men.
Where I presently reside, the election of a single party candidate with a seventy-five percent approval rating is not considered unusual.
That said, I believe our problem is global and systemic. Read the excerpt I cite below, especially the last statement. Let me know if you agree or not.

"Adventist lay members think they are involved in a presbyterian [representative committee] governance structure, while the leaders function within an episcopal structure."
https://atoday.org/church-governance-in-times-of-conflict/
Church Governance in Times of Conflict
By Denis Fortin 27 August 2018
Gamaliel principle?
Acts 5:
38 So in the present case I tell you, keep away from these men and let them alone, for if this plan or this undertaking is of man, it will fail; 39 but if it is of God, you will not be able to overthrow them. You might even be found opposing God!" So they took his advice,
The One Project didn't die. It's morphing into the next level.
Also, GYC has a totally different target audience than The One Project. Audience is Communication 101.
Lucky us!
It was (is) about the same in Brazil, where I lived the first 39 years after being born in Europe. The Brazilian culture ( after Portugal) is a little different from the Hispanic (all other countries), but there are many similarities in terms of bias toward women, liking ultra-conservative theology, power and control issues, etc.
I just can't believe that they may be grooming a Brazilian to be the next GC President… But, we never know., uh???..
With the difference that in your example, nobody told them, "Cease & desist or you will lose your job."
So they took "their" advice…
where did you hear this, george…
George is speaking of himself, of course. He has been campaigning for the GC Presidency for years, remember?
lol…got it now…
LOL!!! You fell for the trap Jeremy.
Read the whole thing very carefully! I wrote it as a lawyer would have done…
I never heard anything… But, like they say in Spanish,
"No creo en brujas, pero … no tengo duda que algunas de hecho existen."

(If needed, see Google translate… )
No, not this time Harrpa., I am not running unless the Spectrumites beg me to…

But there may be something to it among the black suited guys upstairs…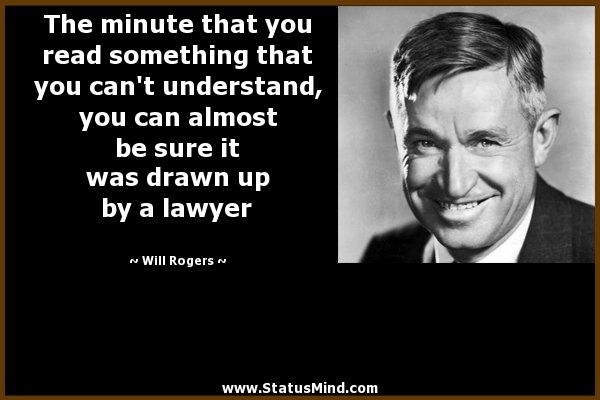 …
Wheee!

I think there is a simple explanation for why the growth in church hierarchy: mistrust of the Holy Spirit to lead and guide us in working for God. They have bought into the idea that God has invested them with responsibility to manage certain things and even adopt divisive policy when God has only called them to be servants.
Effective leadership in the church requires us to depend on seeing the Holy Spirit motivating people to do whatever task He has put in front of us to do. I see this regularly in my ministry where my biggest job as leader is to give others the opportunity to serve by ministering God's life-changing love. I announce a project and invite people to help but He sends the workers and the resources we need to get the job done. In a few minutes I'm going out on one such project and I have absolutely no idea who is going to show-up to help. Still, I trust that God is going to send the people we need because I've seen Him do it so many times. I've have God send people who didn't get the announcement, but heard about the need from a friend. Once I even had helpers show-up who hadn't heard about the project and were visiting from another country! If God can do that for my ministry then I trust He can lead and grow the church without heavy-handed leadership from the General Conference.
Yesterday I caught a couple minutes of Ted Wilson on 3ABN explaining that what they were doing was broadly supported and endorsed by the membership of the church. Well, excuse me, Ted, but there isn't much endorsement or support of what you're doing in my church or Conference. Good leaders are connected with the grassroots level and listen to the feedback. I think he needs hearing aids that are turned-up to a volume of about 20.
Suggestive disclosure, this admittance that the Holy Spirit has the back seat, and the approval of men, err, church consensus has the copilots seat…
It's almost a given since I'm connected to several SAD former classmates that are in the administration. The internal appointing of leaders (which I didn't discussed here for lack of space and time) is another well known practice in this culture. In Mexico a few families dominate and appoint their approved leaders (like in the world of politics)…sad but a reality.
Yes Peter, this was one of the main reasons I wrote this topic. I've been actively seeking dialog and change in this region since I'm deeply connected. Some "younger" leaders are starting to make some changes but I'm not sure that with our current president and the overwhelming majority of old fashion leaders a significant change may occur, specially in light of what the GC is currently pushing. But, my faith lies in the miracles of God that go beyond my gloomy and hopeless vision.
Jeremy, despite of what I have described about Latin America, there's hope. No space to explain more in this essay, however there's a good number of new generation and young professional adults that don't conform with this top down mentality and consider women to have all the rights as we do in this side of the world. However, they don't make it to the top leadership…YET!
It would be nice if it worked both ways. We in NAD aren't asking other parts of the world to do what we need to do here. Why can't they show a spirit of grace and be willing to let us do what is needed? It sounds like the "rank and file" of the members would be willing to do that.
Well, after listening to the whole afternoon's discussion and vote on the compliance document, I have to say that I was totally surprised by one of our wealthy, conservative donors who actually spoke against the document (I think), by suggesting that after all the money we had sent to other countries to grow the church in their territories, that it didn't seem fair that they would obstruct NAD in what it felt it was called to do!
Thanks Carol! I believe you are correct.